Feb 07, 2019

Updated the RINSHO BUDDHISM page of 2019 Series.

Jan 19, 2017

Updated the EVENT page.

Oct 31, 2014

Updated the RINSHO BUDDHISM page of 2014 Series.

Sept 22, 2014

Updated the NEWS page.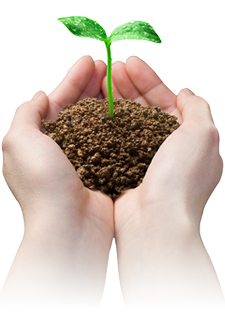 The Rinbutsuken Institute for Engaged Buddhism was established in Tokyo, Japan on March 7th, 2008. Affiliated with the Zenseikyo Foundation & Buddhist Council for Youth and Child Edification, it engages in comprehensive research on social issues and Buddhism. The English meaning of the institute's name, Rinbutsuken, refers to the practical or "clinical" (rin-sho) approach to researching problems in society from a Buddhist standpoint. Therefore, our research may be sophisticated, but never academic, while maintaining a Buddhist emphasis on the practical transformation of the suffering of sentient life.
Entering the 21st century, we can see that the form of globalization that prioritizes economic development has advanced rapidly all over the world. Looking at matters within Japan itself, values steeped heavily in the primacy of economics have become dominant in society. Not only adults but children as well must makes decisions about their lives based on these narrow-minded values. Amidst this situation, Japanese youth commit crimes, lose their dreams, and withdraw from society, sometimes choosing suicide in the end. At Rinbutsuken, we base our work firmly in this social situation.
While establishing ourselves in a holistic point of view, we conduct research on the situation of domestic, school, and social education as well as offering to mainstream society a wide range of perspectives from the Buddhist world about ideal forms of education and welfare that focus on human sentiment. Further, we promote Buddhist priests and religious persons to carry out their roles in contemporary society and to make temples activities that have a high level of public benefit. We also design and provide consulting concerning educational programs.
---

Investigative Research:
Investigation of common people's awareness of Buddhism and funerals (the central activity of Japanese Buddhist priests and temples) as well as analysis of their underlying awareness and needs. Further, investigation of temple related activities.
Training:
Holding trainings on activities that contemporary priests and temples have been requested to and should engage in, based on our investigation and analysis.
Consulting:
Conducting consulting to Buddhist priests and temples for developing temple activities that have a high level of public benefit and confront contemporary issues, based on the needs of society and common people.
Program Development:
Creating developmental programs for young priests to expose them to the contemporary social situation. Further, creating public programs in youth education based in Buddhist educational themes.

Disseminating Information:
Disseminating widely through the internet and our newsletter useful information about our investigation, analysis, and results on activities begun by temples.
---

Chairman:
Rev. Akitoshi Saito (Chisan Shingon): Honorable Chairman of the Association of Japanese Buddhist Education & Secretary General of the Zenseikyo Foundation
Board of Directors:
Rev. Zenno Ishigami (Jodo Pure Land): President of Shukutoku University, Zenseikyo Foundation Board of Directors
Rev. Yasuaki Nara (Soto Zen): Professor Emeritus of Komazawa University, Zenseikyo Foundation Board of Directors
Rev. Hoyo Watanabe (Nichiren): Professor Emeritus of Rissho University, Zenseikyo Foundation Board of Directors
Ryumyo Yamazaki (Honganji Jodo Shin Pure Land): Professor at Musashino University, Zenseikyo Foundation Board of Trustees
Dr. Susumu Shimazono - Professor of Tokyo University
Senior Research Fellows:
Rev. Hitoshi Jin: Director of Zenseikyo Foundation
Research Fellows:
Rev. Gakugen Yoshimizu (Jodo Pure Land): Associate Professor at Shukutoku University & Taisho University
Jonathan Watts: Executive Committee, International Network of Engaged Buddhists (INEB)
Associate Research Fellows:
Prof. Wakei Iwagami (Honganji Jodo Shin Pure Land): Associate Professor at Musashino University, Zenseikyo Foundation Special Committee Member
Rev. Shinrei Suzuki (Chisan Shingon): Professor at Chisan Denbo-in, Zenseikyo Foundation Special Committee Member
Prof. Kenryo Minowa: Professor, Tokyo University Graduate School
Special Committee Members:
Rev. Masahiro Hasegawa (Nichiren): Lawyer, Zenseikyo Foundation Board of Trustees
Dr. Tatsuya Hata: Shanti International Volunteer Association Board of Directors
Yuriko Minamoto: Associate Professor at Meiji University
Rev. Mari Sengoku (Honganji Jodo Shin Pure Land): Research Fellow, Kyoto University Kokoro Heart-Mind Research Center
Rev. Daihaku Okochi (Jodo Pure Land): Associate Professor, Sophia University Grief Care Research Institute
---

C/O The Zenseikyo Foundation
Tsukiji AI Building - 6th floor
Tsukiji 3-7-5, Chuo-ku Tokyo 104-0045
Tel: 81-3-3541-6746 Fax: 81-3-3541-6747